Cost:
$1,999
Attract booksellers, librarians, agents, entertainment professionals, readers and more with Dog Ear Publishing's Book Expo Fanfare, a literary tour de fairs! This program positions your book in high traffic booths at every major industry tradeshow (up to 5 shows), exposing it to the trade worldwide. A professional review and critique of your work, also included in the service, will help our representatives learn all they can about your book when preparing for each show. At the exhibit, our team will actively engage with book fair attendees. After the show, we'll provide a post-show report complete with contact info for interested parties. Contact us to reserve space now, or read a full service description below:
BookExpo America
5/31/17-6/2/17
Deadline to register: 5/20
American Library Association
6/22/17-6/27/17
Deadline to register 6/05/17
Beijing International Book Fair
8/23/17-8/27/17
Deadline to register 7/28/17
Frankfurt Book Fair
10/11/17-10/17/17
Deadline to register 9/22/17
Midwinter ALA Meeting
2/09/18-2/13/18
Deadline to register 1/22/18
Bologna Children's Book Fair
3/26/18-3/29/18
Deadline to register 3/1/18
Foreword Clarion Review
Foreword Clarion Review is one of the industry's premier review sources. True to their mission, they connect stories with the hearts and minds of booksellers, librarians, and readers all of whom are excited to discover the next generation of indie literature. Not only can a review be a key marketing tool, the Foreword Review serves as a great primer for our tradeshow staff to become acquainted with the merits of the books we represent. The review consists of a "Money Quote", worded with active, dynamic language, followed by a standalone mini-review and rounded out by a comprehensive critique of 400-500 words sparing no detail on style, plot, pacing, characters, and packaging. A star rating will also be awarded to each title.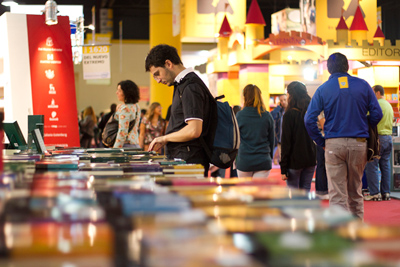 By Gobierno de la Ciudad de Buenos Aires
The Foreword Review is a great primer for tradeshow staff to learn the merits of your work.
Tradeshow Lineup – You Pick 3 Domestic Shows and 2 Foreign Shows
Our tradeshow representatives slate no more than 100-125 titles across all categories at the following book fairs: China Children's Book Fair, Frankfurt Book Fair, Beijing International Book Fair, American Library Association, BookExpo America, Bologna Children's Book Fair, and the Midwinter ALA Meeting. MORE THAN A DISPLAY SERVICE, our representatives leverage their strength and commitment to personal service and attention to detail, while greeting each and every passerby. We'll inquire about the types of books they're looking for and direct them to the titles that are the best fit, including yours!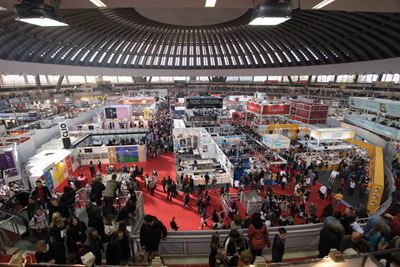 By Jovan Popović
More than a display service, our staff matches your book with the needs of book fair attendees.
Post Show Report and Online Rights Catalogue
Participating authors receive a detailed post-show report including photos and briefing on those who request more information about your book and/or books in your genre. Any leads are turned back to you, the author, for follow-up (booksellers, librarians, foreign rights agents, and entertainment professionals). All titles are also displayed in an online rights catalogue to attract future requests from industry professionals.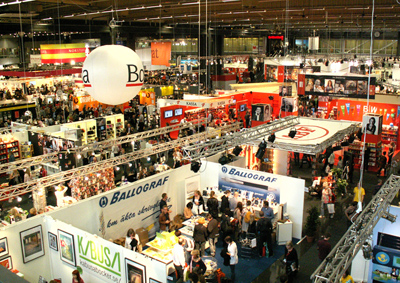 Per A J Andersson
All leads are delivered to you for follow-up.
Contact us to reserve your spot today!